Affiliate Companies
Please read about and click the links below for the websites of our affiliate companies.
---

Byler Holdings is the parent company of Boger Concrete, along with several other businesses that serve the areas of Materials, Entertainment, Recreation and Real Estate Development. The company spans several states in the Mid-Atlantic region, proudly serving our communities for over 30 years.
---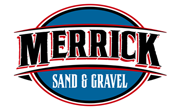 Merrick Sand & Gravel began in 2007 with just an excavator and a small dozer and has grown to become a top sand and gravel producer in the Mid-Atlantic region. We supply concrete and asphalt plants, landscape stores, mason supply yards, contractors, homeowners and farmers with consistent materials that they have grown to trust!
---
Byler Trucking Services has become a respected bulk commodities transportation leader throughout Delaware, Maryland and Pennsylvania. We pride ourselves on having professional drivers operating late model equipment. We seek the absolute finest operators and we equip our trucks with GPS tracking to allow for constant communication with dispatch for superior customer service.