Products & Services
Ready Mixed Concrete
Today's concrete can be customized to perform to the requirements of almost any jobsite. At Boger Concrete, the process of ensuring you receive excellent performance starts before the truck gets to the job. We have a trained Quality Control staff at each location that confirm the raw materials going into the mix meets and exceeds specifications. Our technicians test in accordance with American Society for Testing and Materials (ASTM) to certify superior quality. Our Quality Control professionals are highly accredited with the following certifications:
American Concrete Institute (ACI) Field Testing Technician Grade I
ACI Certified Concrete Flatwork Technician Certified
Pervious Concrete Technician Certified
PENNDOT Aggregate Technician Certified
PENNDOT Field Technician Certified
To ensure our mix designs are accurately proportioned into the mixer drum, we have modern production facilities that are Pennsylvania Department of Transportation certified. If we do not have a design to meet your job specification we can develop a mix personalized to your needs!
Our mixer fleet is comprised of various types of late model trucks to ensure we have the right tool for the job! We primarily operate front discharge mixers, which allow safer and more efficient operation on a construction site. To handle your high discharge rate or low slump jobs we also have a number of rear discharge mixers. For the homeowner and small pours, we have 4.5 cubic yard mixers to get around tight areas with ease!
Our Dispatch Team utilizes advanced technologies, including GPS truck tracking to ensure we have constant communication and provide deliveries on time as promised. We strive to be our clients trusted partner!
---
Boger Block
We manufacture various styles of concrete Boger Blocks with recycled concrete at all locations and provide custom blocks upon request. Delivery available!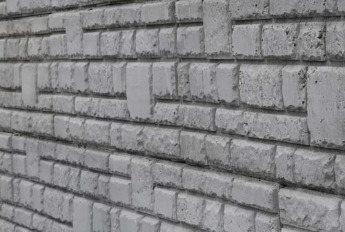 Our styles include:
3' brick face
6' brick face
Brick face corners
6' caps
3' smooth face
6' smooth face
Smooth corners
* 3' block dimensions 2'x2'x3' approx. weight 2000# / 6' block dimensions 2'x2'x6' approx. weight 4000#
Click Here to download complete information: boger-block-specs.pdf
---

Delivery Services
We have a fleet of dump trucks and trailers to service customers and the agricultural industry with material delivery to your location. We save you money by delivering ASTM C-33 concrete sand, mason sand, dairy bedding sand and washed gravel directly from our sand & gravel facilities. We also partner with a number of quarries and asphalt plants to provide limestone and asphalt products.
---

Bagged Materials
We have bagged material up to 1 ton super sacks available upon request.